Investing in a new roof is no small task. A roof is what keeps you, your family, and your belongings covered, so it only makes sense to choose the highest quality roofing material possible.
A new roof installation is one of the most important aspects of any new or existing building. Asphalt shingles are the most common and popular material because they are an economical option and reasonably easy to install. Plus, asphalt can be reinforced with fiberglass or cellulose without changing the look of the shingle.
There are times, perhaps due to a home's location, that roofing contractors will use other forms of shingles. For example, if you live in a tropical climate like Florida, tile roofing is going to be the go-to option. There is also a faux slate and composite tile available as well as metal roofing and many other materials.
However, the fact remains that asphalt shingles are the top choice for many homeowners and their contractors. Consider why that is, so you can discuss your options with a roofing contractor near you as needed.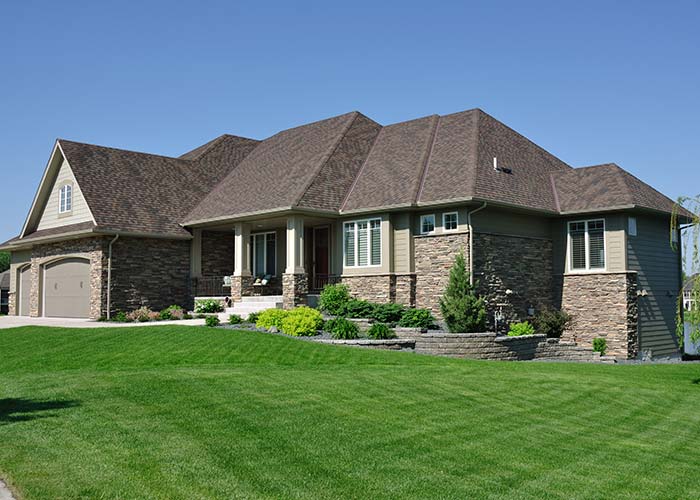 Why Are Asphalt Shingles the Most Popular Choice for a New Roof Installation?
It's no secret that asphalt shingles are the number one choice for roof replacement. Note a few of their benefits:
These sturdy little shingles are incredibly lightweight and add very little pressure to the roof. Due to their lightweight design, asphalt shingles typically do not require any structural supports to be added to the roof, which is great because this keeps the cost down.
Most houses are already equipped to receive this style of shingle which makes for an easy roof installation.
Speaking of cost, asphalt shingles are relatively inexpensive. In fact, they are the most affordable of all roofing options! When you choose asphalt, your roof installation cost should stay quite modest in comparison to other options.
Despite being cost-efficient, asphalt shingles are incredibly durable and have a long lifespan. They are affordable to install, repair, and maintain.
As mentioned, asphalt shingles are easier to install than other shingle-types. Some asphalt shingle projects can be completed in just one workday! Many homeowners don't look forward to their home being a construction site for days on end, and asphalt shingles can help the job get done much quicker.
If you like to have options, you're in luck with asphalt shingles because they come in a variety of colors, textures, and patterns. It doesn't matter if your home's exterior sports siding, brick, or stucco as there is an asphalt shingle out there to complement your home's unique style.
Another bonus is that this style of shingles does not require a lot of regular maintenance like other models. Extreme temperatures, wind, fire, snow, ice, and more are no match for asphalt shingles. Most brands are resistant to the elements because they are backed with a double layer of fiberglass matting for extra strength. This type of weatherization can provide over thirty years of uninhibited use.
Are Cedar Shingles a Good Material for Roof Installation?
Cedar shingles are often chosen by homeowners because of their stunning curb appeal, as they are quite attractive. This type of shingle material possesses a lot of natural beauty and, as it ages, cedar gracefully transforms into a gorgeous grayish tone with hints of silver.
The initial cost of cedar shingles is rather expensive but in the long run you end up saving money because cedar lasts about ten years longer than some other roofing materials. Cedar wood shingles are resistant to all sorts of weather but particularly strong winds, such as those associated with hurricanes.
If you're looking for a shingle that is energy efficient, most roofing contractors will direct you towards a cedar roof because this allows you to keep heating and cooling costs down by conserving your indoor climate. Most homeowners notice that their energy bills are considerably lower than the days they were without a cedar roof!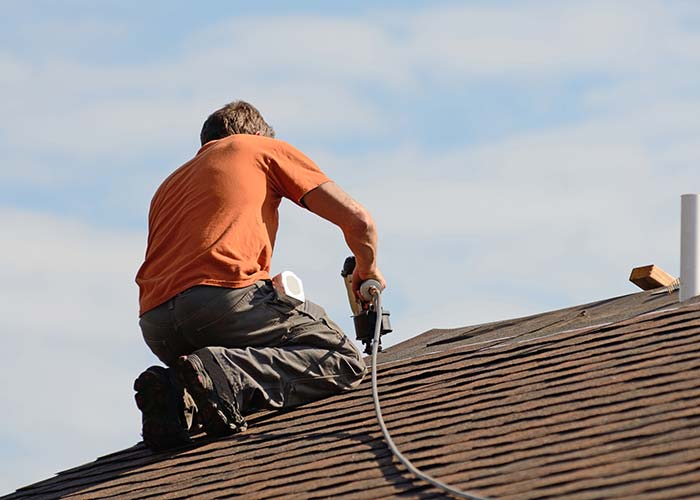 What are the Benefits of Metal Roofing?
Residential metal roofing is a fast-growing phenomenon in the roof replacement industry. Many homeowners are updating to metal roofing because it promises a performance age of over 50 years. It is said that metal roofs will outlast the lifetime of the homeowner and service their children and grandchildren.
Metal roofs are available in numerous styles and colors that are meant to match the look and feel of the home's exterior and surroundings. As a homeowner, you want to have control over the look and feel of your home, and this includes the roof.
When it comes to durability, metal roofs are the real deal due to their interlocking panels that provide maximum protection against strong winds, ice, snow, and the like. Plus, metal roofs are entirely resistant to fire.
Metal roofs are also incredibly lightweight and help preserve the structural integrity of your home by not putting undue pressure on the framework. This is an excellent advantage because metal roofs don't require much added structural supports to be implemented. Lastly, if energy efficiency is essential to you, metal roofs are known for keeping homes warm in the winter and cool in the summer without raising your electric bill.
Is Tile Roofing a Great Option?
It can be depending on where your home is located. Tile roofing is generally reserved for hot weather climates and roofs that are exposed to salty sea air. So, if you live someplace tropical, a tile roof might be perfect for your home.
Tile roofs are incredibly attractive and have a unique appeal. Historically, tiles were made from slate, fired clay, or terra cotta material. However, that has since changed, and now tile roofs are crafted from molded, tinted concrete. This style of roofing comes in a variety of shapes like curved, flat, fluted, interlocking, etc.
Homeowners who reside in states with strong, frequently inclement weather can benefit from tile roofing because it is virtually leak-proof and can withstand heavy and sporadic rainfall. Due to its durable nature, tile roofing rarely need any maintenance or repairs, even after bad weather.
Tile roofs are eco-friendly as they are made from earthen materials and not chemical compounds. Plus, they can be easily recycled when they are no longer needed on a roof.
One major con of a tile roof is that it is extremely heavy and requires a particular structure to support its weight. This can significantly raise the roof installation cost and impact the time it takes to complete the roof installation, itself.
How Are Slate Roofs Beneficial?
Slate roofs are the best when it comes to roofing longevity. In fact, slate roofs are referred to as the "forever roof" in the roofing contractor community. These roofs can last several hundred years with hardly any maintenance at all. Most professional roofers agree that a homeowner can definitely get 75 to 100 years out of a slate roof without any repairs or maintenance applied.
Slate roofing is very elegant looking and really ups the curb appeal of a home. It is incredibly durable and naturally fire and mold resistant. Due to the slate's low water absorption feature, it is unlikely it will suffer damage due to frost and freezing, making slate roofing an excellent choice in humid environments and those with long winters or rainy seasons.
Related Questions
How do I know asphalt shingles are the best material for my roof replacement?
As a homeowner deciding on a new roof, you have to take into consideration all factors surrounding the project. Asphalt shingles are the most cost-efficient roofing material on the market. They are durable, incredibly weather-resistant, and a great choice for the average homeowner who lives in a four-season type of climate.
What is the price of asphalt shingles?
Asphalt shingles are just a fraction of the cost of other roofing materials. On average, the roofing installation price can range between $5,000 to $8,000 depending on a few factors like the slope, pitch, and size of the roof. You can plan on paying $1.50 to $5.50 per sq. foot for an asphalt roof. This may seem like a lot but, in comparison to slate, which is the most expensive roof installation material, you're saving a bundle of money with an asphalt roof.
How often do asphalt shingles need to undergo maintenance after a new roofing installation?
Roofing contractors like to see roofs inspected annually just to be on the safe side. These inspections are ideally conducted in the fall before winter weather rears its head. This is assuming the home is located in an area that deals with lots of wind, rain, snow, ice, etc.
If you don't want to pay for an inspection every year, you can opt to have a new roof installation inspected after the first five years and then after ten. Once an asphalt roof reaches its twentieth year, it is recommended to have annual inspections to protect your investment and to ensure all repairs are made promptly to prevent extensive, costly damages.